Garage Conversion FAQs
First, this page is for people who currently have a garage and want something else there in that space (such as a sun room, office, or extra bedroom). Instead, if your primary interest is a conversion to a garage (like from a carport), then click here: converting to a garage.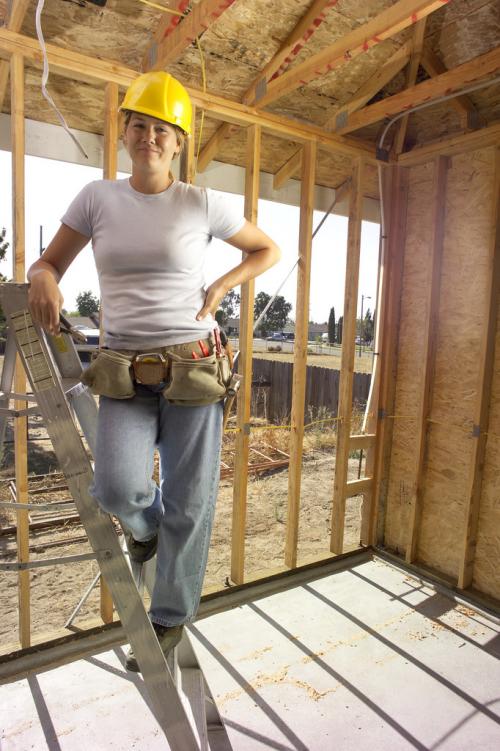 Have you made sure your insurance policy will cover the converted space?
First, from our decades of experience with people who need renovations to their home, we have spent a lot of time interacting with insurance adjusters (the people who approve or disallow claims for the insurance company to pay for repairs after an unexpected incident). So, we are used to dealing with insurance companies and we are familiar with some of the most common issues that they raise when attempting to justify the rejection of a claim.

People who are planning to convert a garage in to another room may not know how easy it can be to create a controversy through an improper renovation. This is why you may consider it essential to work with a contractor who respects your interests enough to be familiar with the specific issue of complying with all relevant city codes and insurance policy guidelines. If you have questions about how to make sure your garage conversion project conforms to the restrictions of your insurance policy, contact us to get expert assistance.

Basically, conversions that do not follow the guidelines of your insurance coverage can VOID the protection of your insurance. You do not want to have to fight them over this. You do not want to have to hire a lawyer and still risk losing the case.

So, why not avoid the hassles and do it the right way from the beginning with the careful guidance of an experienced contractor? When you hire a remodeling contractor that respects your interests, that means respecting the interests of your insurance provider, too. This way, you will never need to worry about the insurance company delaying or denying a future claim relating to an undocumented garage conversion that they refuse to insure.


Have you learned which garage conversions or renovations violate city codes?
Second, because of experience with constantly dealing with complex regulations, hiring our contractors can save you from getting assessed with big penalties and fines from your local city government (issues that other garage conversion contractors may neglect to even mention). If you thought the insurance companies can be tough or harsh, you might not even want to know about the problems we have heard that were caused by hiring a renovation company that was not respecting ALL of the building codes that apply in your city.

For instance, imagine that you want to sell your home and you have a buyer and the contract is ready to close, but then the title company tells you that there is a major issue relating to city permits for the garage renovation? (Note that if you already have that issue, relax and contact us now because we know a legal method for bypassing those restrictions!)

If you are about to convert your garage, then, based knowing on the city zoning here your home is, our local contractors will already know the options that are relevant for you, so they can keep the issues simple and clear for you. If you are fully converting a garage in to a stand-alone guest house, studio apartment, or "mother-in-law" suite, then by adding a kitchenette, you may be legally changing the zoning of your home from a single-family dwelling to a duplex (which is zoned as a multi-family dwelling).

In your case, the best method for your garage conversion (depending on your city codes) MIGHT even be to do a "partial" garage remodel (rather than a full conversion). Or, you may be required to have a certain amount of covered parking (which could be fulfilled with an inexpensive carport). See below for details.


Need a full garage conversion
or just a partial garage remodel?
With a garage remodel (or partial conversion), you can have a huge increase in natural light without removing the ABILITY to open the garage to the driveway. We can replace standard garage doors so that you have window panels or even a wall that is entirely windows. If relevant, we will suggest adding extra insulation (to make the room easier to cool or heat).
Or, a full garage conversion (removing the garage doors and building a full wall there) may be best for you. Because city codes do change, including their policies for exemptions, the best option is to contact us so we can review the current specifics for your city.
We are not intimidated by these details because we constantly refer to the various regulations of all the local cities for permit applications, building codes, and inspection requirements. Let us guide you through the process smoothly!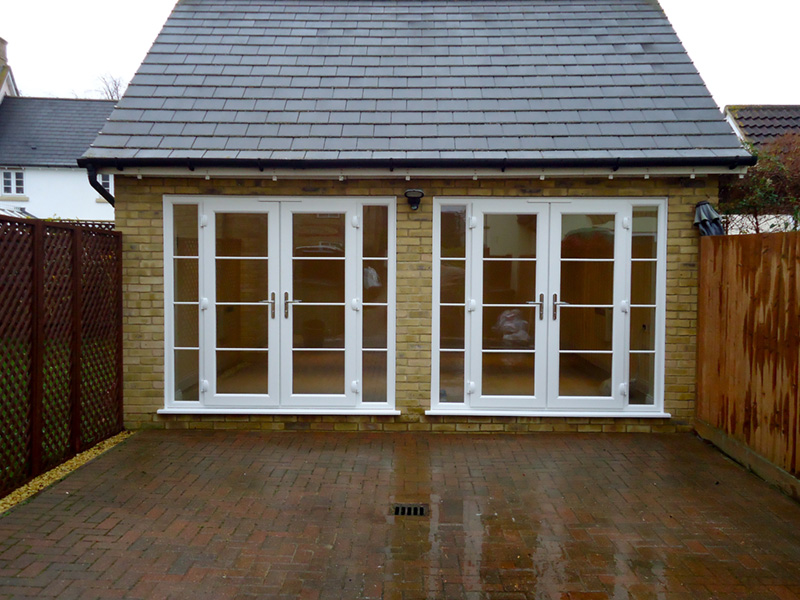 The best remodeler for a legal and FAST garage conversion
Besides our ease at working with insurance companies and with precisely following your local city regulations for garage conversions, here is one more big advantage that people hiring our contractors to convert their garage often will report to us: speed. From decades of expertise, we know what we are doing, so we can relax, plan well, and then execute with precision. That allows for us to do big renovations faster than many remodelers would finish a small conversion.
In short, we provide better quality in a shorter time than other remodeling services near you. Our builders are used to taking an existing structure (in ANY condition) and extensively renovating it. We are used to coordinating even the most complex remodels and our workers are experienced, organized, disciplined, and fast.
Again, from decades of doing major repairs fast for insurance and warranty claims, our crews combine precision, speed, and quality, so the garage renovation will be completed fast. (We can even build garage additions and other new buildings from the ground up.)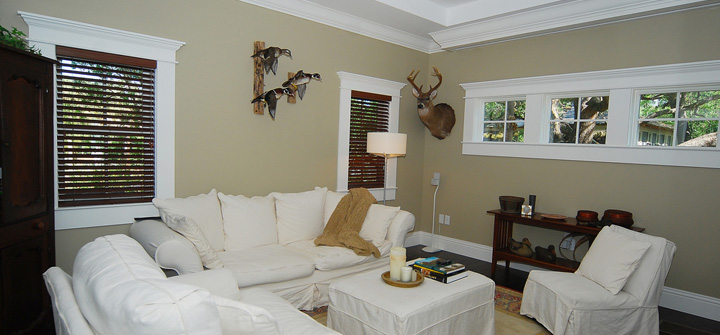 Only hire the best contractor for your garage conversion!
When converting your garage, wouldn't you value using a construction contractor that has extensive experience with insurance companies and maintaining policy coverage, with carefully following city regulations to avoid costly fines and ensure smooth resale, and with executing the actual service quickly and well? Our estimators, supervisors, and specialists are all focused on earning your business and your highest recommendation. We will earn your respect before, during, and after your garage conversion service. Thank you for your business and we look forward to speaking with you today, so contact us now!
What is the cost and resale value of a garage conversion?
Obviously, two big factors in the cost of your project will be the size of the renovated room(s) plus the specific features (such as extensive plumbing) to be added where you currently have a garage.
This report
shows a chart of several renovations along with the average cost and average increase to resale value. They include
garage conversions
and
garage additions
, so prices range up to $50,000 or even $80,000
Of course, converting a small garage is not going to cost $80,000 (which is what it can cost to build a large "upscale" addition from the ground up)! When converting FROM a garage to something else, you can basically take the cost of building that room as an addition, then subtract from that amount (based on the existing infrastructure: foundations, walls, roofing, etc). However, retro-fitting HVAC, electrical, or plumbing to an existing structure is almost never as cheap as putting all of that in place prior to installing the drywall.
In fact, partial conversions (which are also called "garage remodels") are often a much less expensive way to make your existing garage space suitable for other uses (while still preserving the ABILITY to use the space for parking a vehicle). In contrast, fully converting a garage to living space can involve extensive renovations to pass inspections for a variety of building codes (like flooring, windows for sunlight, ventilation for heating and cooling, insulation, and smoke detectors). That kind of remodeling can cost from $10,000 to $15,000 and up (according to an article on Angie's List that mentions
converting a garage to living space
).
For converting TO a garage, costs as low as $8,000 (for building a one-car garage from the ground up) are published in this article on
garage conversions & additions
for building a small garage
addition
. So, a conversion TO a garage (from a carport with 1-2 walls, foundations, and a roof) will often cost even less (even under $5,000 in some cases).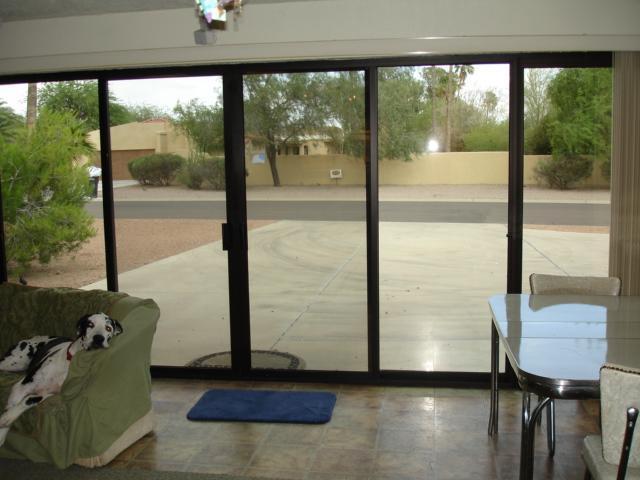 Do you have specific questions about your local building codes?
In our decades of work, we also have developed great relationships with the staff of the city governments who issue permits for home renovations (and who conduct inspections for remodeling or converting garages). Some projects will need electrical and plumbing inspections in addition to the other required inspections. The process of dealing with the paperwork and the inspectors can be stressful for many homeowners. Wouldn't it be nice to have someone else to handle all of that for you?
Our experience will keep the process simple and smooth
When you hire our experts to convert your garage, you will feel the interest and confidence of our specialists as we speak with you about your priorities and questions. It can be very exciting for you to see the project get completed so smoothly and quickly. You may also be quite relieved to find out how little the entire project will be. Contact us today to
schedule
your consultation.
Financing your garage conversion
How do most people fund their garage conversion? Some people pay cash from their savings or pay using a credit card (especially with a promotional rate). However, most people obtain low-interest financing from a lender. A few even qualify for a grant, though many that would qualify do not know about the grants, so they do not apply.
Whatever your situation, you can use our contact form to reach specialists who are familiar with the special lending programs that are specific to your location or are available nationwide. That form is here:
let us know you are interested in financing your garage conversion
.
We do not recommend that you attempt to sift through the government website on 203K home improvement loans and HOME community development grants (funds that you do not have to ever repay), but we will provide a link below. First, be aware that government programs can have names like "assistance for first-time home buyers" and yet tens of thousands of people have legally qualified for that program even though they were not buying their first home. So, the names can be misleading (or simply cryptic, like the 203K loan program). If you still want to dive in to the HUD website, here it is:
loans and grants from HUD (Housing and Urban Development) & FHA (Federal Housing Authority)
What do we recommend? You should talk to someone who is familiar with a variety of ways to finance your garage conversion. Use our contact form to schedule a free consultation.
From standard home equity loans to special government assistance for low-interest home equity loans to grants that do not need to be repaid, why pay more interest than you must? Note that home equity loans often have much lower interest rates than when borrowing money from your retirement investments (401K accounts, IRAs, and insurance annuities). Why not get a grant, then a no-interest or low-interest 203K loan, then make your first year of payments with a promotional zero-percent interest rate on a credit card?
Even if you think that you do not qualify for a grant or loan, contact us now and let us review the details with you. Even though some federal programs only cover up to $25,000 of financing, that may more than cover all the renovations you need. (If your garage conversion and other home renovations total more than that, you still may be able to qualify for multiple forms of financial assistance to make it work). Use this link now:
let us know you are interested in financing your garage conversion
.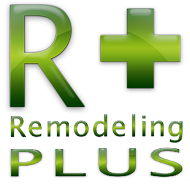 Which state are you in? In CA,
AZ, Colorado, TX, Illinois, GA,
& Florida, our contractors will
convert your garage for you.
Click the image of the state
where you need a service.














Photo galleries of garage conversions (Click any of the images below for more.)

the garage on the left was converted to a bedroom:

plus a new 2-car garage was built on the right.

this 1-car garage was converted to a cozy living room:

with a brand new fireplace & laminate wood flooring.

this garage went from a recreation room to...

a stunning entertainment lounge (click for photos)

the interior of a garage converted to a bedroom:

a detached garage converted to an office:

a conversion to a living room

a remodeled garage with a loft

a conversion to a studio apartment / guest suite:

another conversion to a bedroom: